Cathedral of Pain Part 3 | Harley Ace


Dec 5, 2015


246 Images • 83:12 Min Video

Harley Ace is Praying for Mercy

Harley Ace made us promise not to directly torture her pussy, but she didn't really think of the consequences. When a girl has a tight snatch, so perfectly shaven, we spend a lot of time thinking and focusing on it. Harley could have gotten whipped there for a bit and soon enough had the hitachi buzzing away between her legs. Instead we're going to have to put it out of our minds, so we're not tempted to cane her clit or something. That means we just spend extra time, energy, and effort turning the rest of her beautiful body black and blue.

If she thought that keeping us away from her clit was going to let her keep her composure then Harley probably hasn't seen our work before. There is more than one way to make a girl sob her eyes out. Electrical shocks to the clit are certainly one, but nipples can be just as good. It turns out, actually, that running current through her arms is a very effective way to bring tears to her eyes. The shocks make her muscles tighten, giving her a painful reminder of her restrictive bondage.
Cathedral of Pain Part 2 | Harley Ace


Nov 28, 2015


255 Images • 40:04 Min Video

Suffering sinner roughly fucked by sadistic nun

Harley Ace is a sinner. She is filled with lustful thoughts and dark desires. She needs to be purged and corrected of her sins. We are more than happy to help. We are givers like that. We do the only reasonable thing that one could do in a situation like this…bind her over a prayer bench and fuck her brains out while beating her with a bible as she desperately clutches a rosary.

Latex nun Rain DeGrey has a ruler, a dick, a hairbrush and a heavy bible. And she is more then willing to use them. With vigor. She lays the bible down hard on Harley's big bubble butt, bringing out a beautiful rosy red flush. Harley cries and whimpers, but that only makes us hit her harder. Then Rain puts her cock to use on her tight holes. It is an epic dicking down as Harley drools and cums her sinning brains out, her makeup running down her face.

Harley's drool gets our bible pages all wet, so we rip them out and shove them deep into her shaved pussy before resuming the fucking. We can think of no better way to get the word of God into you than on the end of Rain's merciless cock. You are welcome sinner. Pray hard. You will need it.

Cathedral of Pain Part 1 | Harley Ace


Nov 21, 2015


191 Images • 39:05 Min Video

Harley Ace Gets Her Stripes

We had a bit of fun with Harley Ace for our Halloween live feed. She came in dressed as the cheshire cat and had the painful pleasure of meeting the monster from our recent feature presentation on InfernalRestraints.com.

Harley was pretty smart. She wore a costume that was form fitting enough that we can play with her without stripping it off. That doesn't mean we won't soon have her naked, and when we do decide to strip her we'll do it by cutting her lovely outfit right off of her sexy body, but in the beginning, at least, it will be fun to see what kind of marks we can leave behind through the light fabric. It isn't a hard game, but it is a fun one.

When we do get her clothes off we realize that we liked her with those stripes, though. We pull her legs up into the air, attach nipple clamps so that it is painful if she jerks around too much, and then apply the cane to her calves and thighs until she is covered in enough red welts to satisfy us. Once she has her new costume on, then the real fun can begin.
Biker Bondage Chick | Harley Ace | Jack Hammer
Oct 14, 2015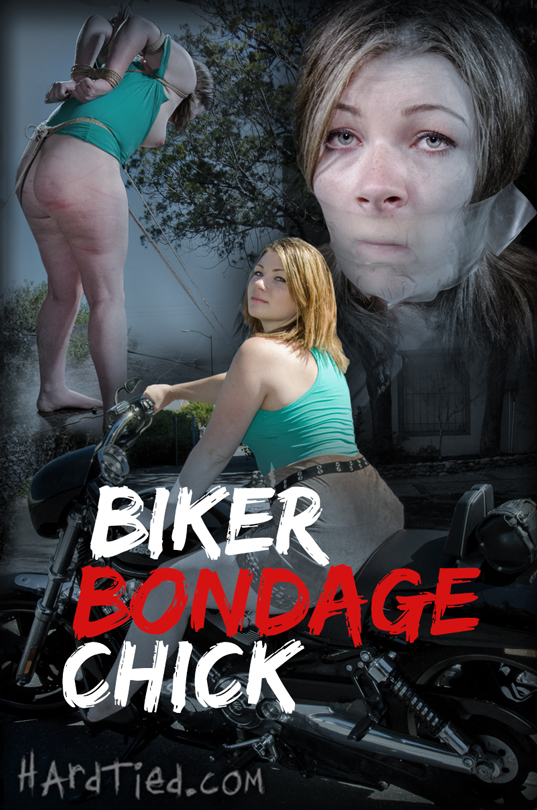 Biker Bondage Chick Harley Ace may think of herself as a hard ass, but in the hands of Jack Hammer she is just a soft, fleshy play thing. Hot as hell, Harley has a long day ahead of her, being beaten, tied and tormented by the best in the business.

In the office she has a nice leather couch to sit on, it's comfortable, even if it accentuates the contorting bondage that she is in. Jack is nice enough to give her a quick orgasm while he roughs her up a bit.

In the dungeon Harley has a whole new set of problems to face. The cane leaves those thick welts on her ass that Jack loves so much. Nipple clamps pull her tits down to the floor, keeping her bent over and her ass in the air. Even worse, he comes at her next with the whip. If she thought the cane stung, the whip is like a knife cutting across her body. It doesn't open skin, but maybe if it did Jack would ease up a little bit. As it is the thing just leaves more bright red stripes across her ass and thighs.
Bind-her Clips | Harley Ace
Oct 9, 2015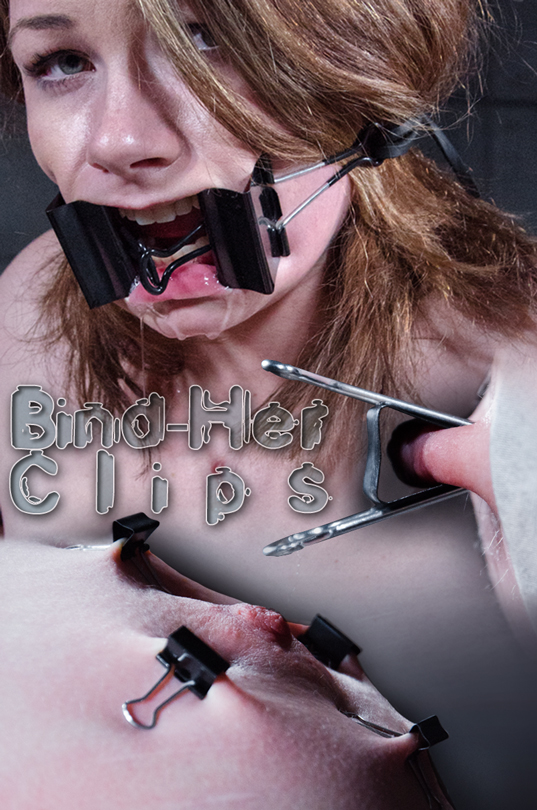 Harley Ace is a crier. OT LOVES criers. They struggle a bit early on, which is always sexy, but eventually they break, and then they become so obedient. Caning Harley's feet has tears pouring down her face in a matter of seconds. Using a rubber hose to beat on her chest gives her an excuse to begin sobbing.

The whips and chains are staples to making any girl burst into tears, but OT has something smaller and much more painful in mind. The little clips are sold at any office supply store, but the best doms in the world know how to turn anything into an implement of torture. They bite down hard on Harley's soft flesh, on her tits, her face, and they don't let go. OT even knows something Harley doesn't. If you leave the clips on long enough and tight enough eventually she will go numb in those spots. Then as soon as you remove them the sensations come flooding back in an entirely new wave of agony.